Dr. Tyrone Jackson named ninth President of Mississippi Delta Community College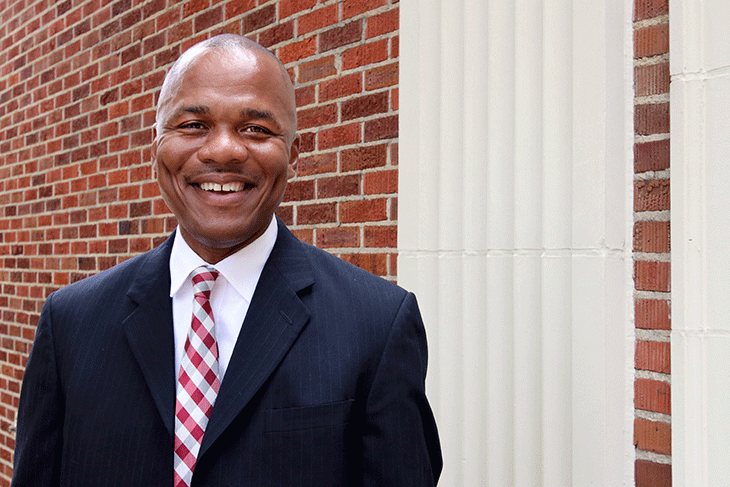 The Mississippi Delta Community College Board of Trustees announce the appointment of Dr. Tyrone Jackson as the ninth President of the College effective July 1, 2019. Jackson currently serves as Vice President for Utica Campus and Administrative Services at Hinds Community College. He will succeed Dr. Larry Nabors upon his retirement after having served as President since 2013.
"I am honored for the opportunity to serve as the next president of Mississippi Delta Community College," said Dr. Tyrone Jackson. "I am thankful to the board of trustees for the confidence bestowed upon me to lead this great institution. My family and I are excited to be returning home to the delta."
Dr. Jackson was reared in Rosedale also known as the "Delta City of Brotherly Love." He attended high school in Rosedale and continued his educational endeavors at Delta State University (DSU) in Cleveland, MS where he received a bachelor's degree in sociology, a master's degree in education, and doctoral degree in education.
Beginning his professional career at Delta State University, he continuously progressed through the administrative ranks. He began by serving the institution as an admissions counselor/recruiter where he encouraged students throughout the state and bordering states to enroll in college at DSU. The institution experienced significant growth in enrollment, particularly minority enrollment. Later he became Associate Director of Housing and Residence Life/Director of Multi-Cultural Affairs where he assisted in the management and supervision of residence halls and apartment units while also being responsible for promoting diversity activities on campus.
After serving in student services for a number of years, he transitioned to the academic side of the institution to the Division of Graduate and Continuing Studies where he served as Director of Graduate Studies, then Assistant Dean, and later as Interim Dean. During his tenure in these capacities, he successfully reinstituted the Graduate Studies Office where the graduate school experienced a record increase in enrollment.
After leaving Delta State University, he continued his career in higher education at Mississippi Gulf Coast Community, where he has served the college as Associate Vice President for Student Services and also served the institution as the Jefferson Davis Campus Dean of Student Services. He was charged with leading the Student Services Departments of Admissions & Records, Financial Aid, Counseling, Student Activities, Fitness Center, Testing, and Police Operations.
Dr. Jackson currently works at Hinds Community College, the state's largest community college, where he has served as Associate Vice President for Student Services /Dean of Students and currently serves as Vice President for the Utica Campus and District Dean of Students at Hinds Community College.
He has served on numerous boards and received many accolades for his accomplishments. While in the Delta region, he served as a board member for Habitat for Humanity, United Way, United Village, and graduated from Delta Emerging Leaders and Leadership Mississippi. While on the Coast, he served on the Harrison County Youth Leadership and Gulfport Chamber of Commerce Boards and he is a graduate of Mississippi Community College Leadership Academy and a recent graduate of Leadership Gulf Coast. He is a member of oldest historically African American fraternity, Alpha Phi Alpha Fraternity, Inc.
Of all the honors and accolades surrounding his name, he is proudest to be married to Kashanta and is father of two children: Tyler (12) and Kennedi (8).
The appointment concludes a search launched in the fall of 2018 and led by a search committee chaired by Trustee Frank Dantone of Greenville. The search committee enlisted the assistance of an educational consulting firm led by Dr. Butch Caston and Dr. William Lott.