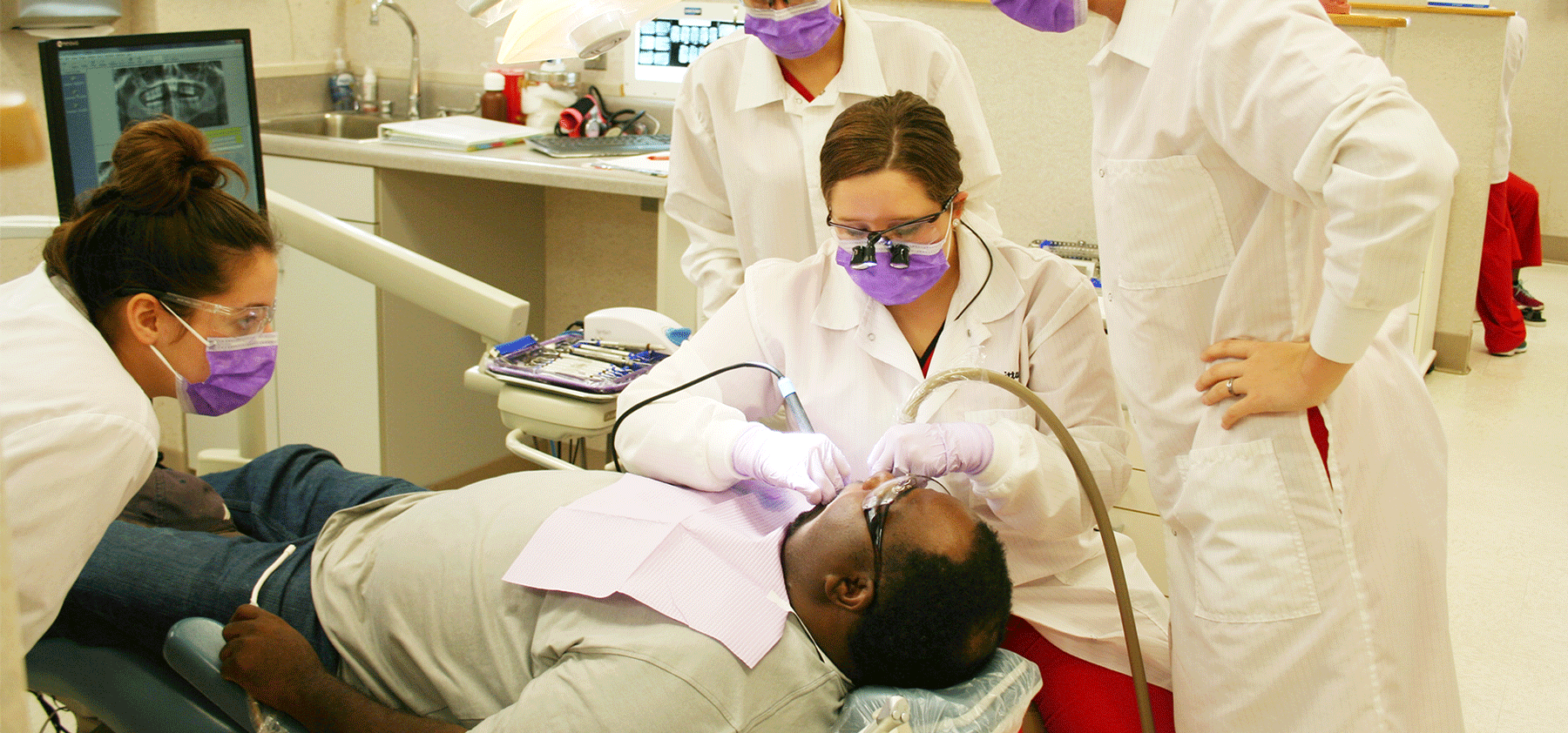 Start your career in Health Care
Dental Hygiene Technology
Start your career in Health Care
Dental Hygiene Technology
Dental Hygiene Technology
The MDCC Dental Hygiene Program provides extraordinary clinical experiences and academic opportunities for students interested in preventive oral health care and the promotion of overall health. MDCC offers an A.A.S. degree in Dental Hygiene that allows an individual the opportunity to serve the public, work in a variety of settings, and have the ability to work flexible hours.
The growing public awareness of the benefits of oral health has significantly increased the demand for dental care and has made dental hygiene one of the country's fastest growing careers. A key member of the professional dental team, the licensed dental hygienist is on the "front line" of patient care, responsible for providing educational, clinical and therapeutic services that promote total health through good oral health.
About our Program
The MDCC Dental Hygiene Technology Program provides students with a general education and a comprehensive clinical dental hygiene experience that prepares them for a career in the dental hygiene profession. The program includes clinical experience in treating patients throughout the lifespan with normal oral care and general systemic conditions. All phases of dental hygiene education are covered and practiced by clinical experience.
The program consists of 51 hours of dental hygiene courses and 24 academic hours.
Graduates of the program are awarded an Associate of Applied Science Degree in Dental Hygiene. They are eligible to write the National Board of Dental Examiners, as well as individual state board examination for dental hygiene licensure.
Professional Licensure Requirements
The Dental Hygiene Technology program at MDCC meets the educational requirements for a Dental Hygiene license in the state of Mississippi, and qualifies graduates to take the National Board of Dental Examinations, Mississippi State Board for Dental Hygiene, and other state board examinations.
Through reasonable and good faith effort, research has been done to determine whether or not each program meets licensure requirements, does not meet licensure requirements, or has not yet been determined for each state. Licensure and certification requirements are set by agencies that are not controlled by or affiliated with Mississippi's community colleges. These requirements, state laws, regulations, and policies can change at any time. If a program does not meet requirements or is undetermined, students should contact the Board in each state for more information. Determinations about whether the Dental Hygiene Technology program at MDCC meets the state education requirements for US States, Territories, and the District of Columbia can be found at Professional Licensure & State Authorization Program Determination Disclosure.
MDCC Dental Hygiene Program Advantages
Low student-to-faculty ratio
State-of-the-art clinical facility
100% pass rate on state board for nearly a decade
100% pass rate on the National Board Dental Hygiene Examination for nearly a decade
Personable environment