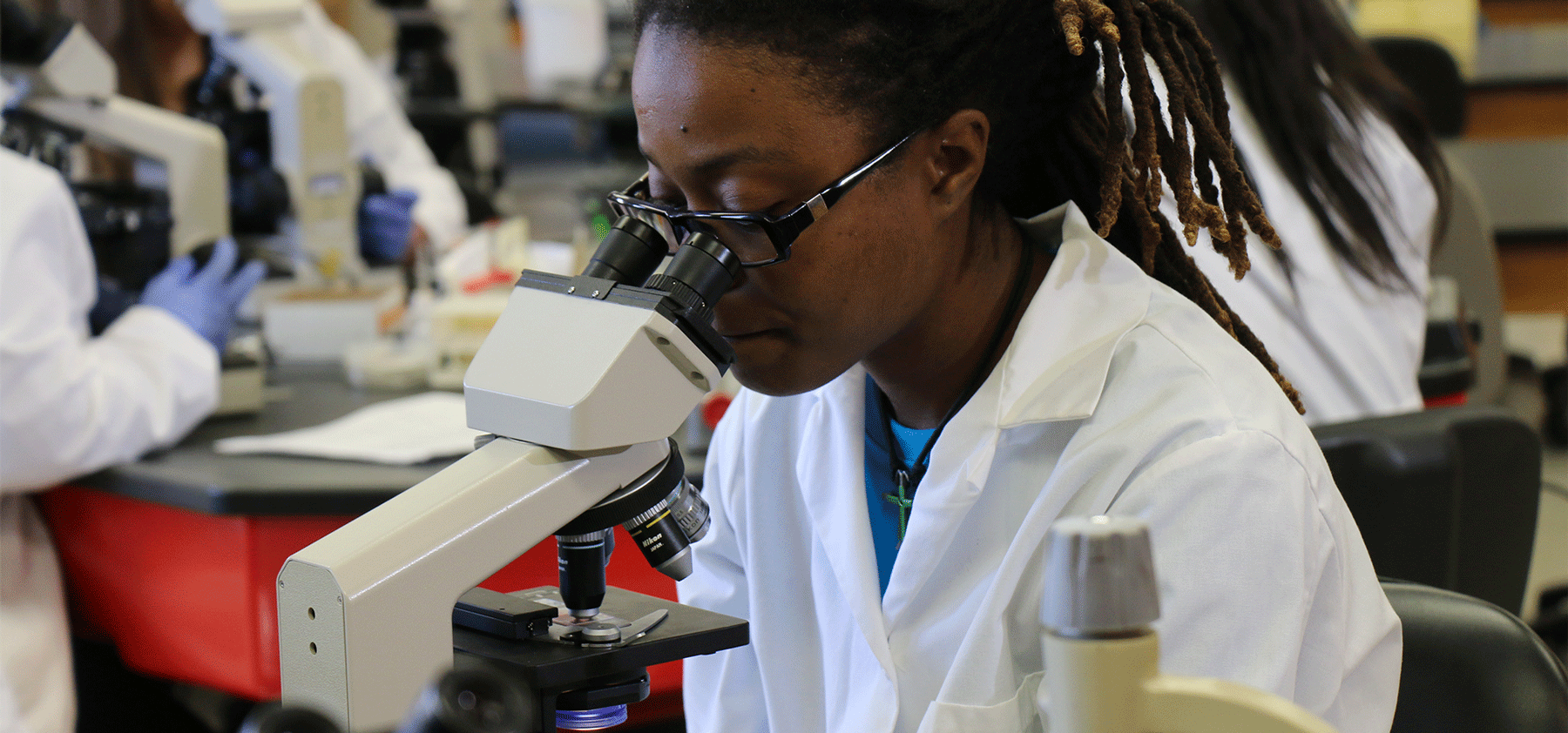 Start your career in Health Care
Medical Laboratory Technology
Start your career in Health Care
Medical Laboratory Technology
Medical Laboratory Technology
"It takes a special person to be capable, qualified, and courageous enough to crawl into the belly of the beast that is human life and human death..."
- William Petersen, co-producer and star of CSI: Crime Scene Investigation
In the laboratory, a highly skilled team of pathologists and medical technologists, medical laboratory technicians (MLT) and specialists work together to solve the mysteries, put the puzzles together, and answer the critical questions of medicine. Seventy to eighty percent of medical decisions made by physicians are based on laboratory findings. In fact, the practice of modern medicine would be impossible without the tests performed in the laboratory. Every day, new advances in genetic testing, biomarkers, and PCR (polymerase chain reaction) technology are creating more challenges and job opportunities for clinical laboratory science professionals. It is a fast-growing field, and there will be great demand for clinical laboratory professionals in the future. Clinical laboratory professionals are the researchers, the investigators, and some say the real heroes of medicine.
Career Opportunities
The Jobs Rated Almanac: The Best and Worst of Jobs, by Les Kratz rated medical laboratory technicians in the top 20 list of best jobs.
Medical laboratory technicians ranked 4th in the healthcare/medicine occupational category.
The Bureau of Labor Statistics projects employment growth of 30% from 2012-2022; much faster growth than the average for all other occupations.
Typically Clinical Laboratory Science professionals earn an average salary of $32,000 to $78,900 per year with a mean of $37,240 for medical laboratory technicians.
Professionals in this field can find challenging employment in a wide range of arenas. The skills that medical laboratory technicians have make them employable in a number of environments other than hospital laboratories. Technicians can be employed in private clinics, research labs, vet labs, industry, crime investigations, forensic studies and public health facilities. MLTs can be an instrument and product evaluator, equipment technician, sales, or a lab information computer analyst.